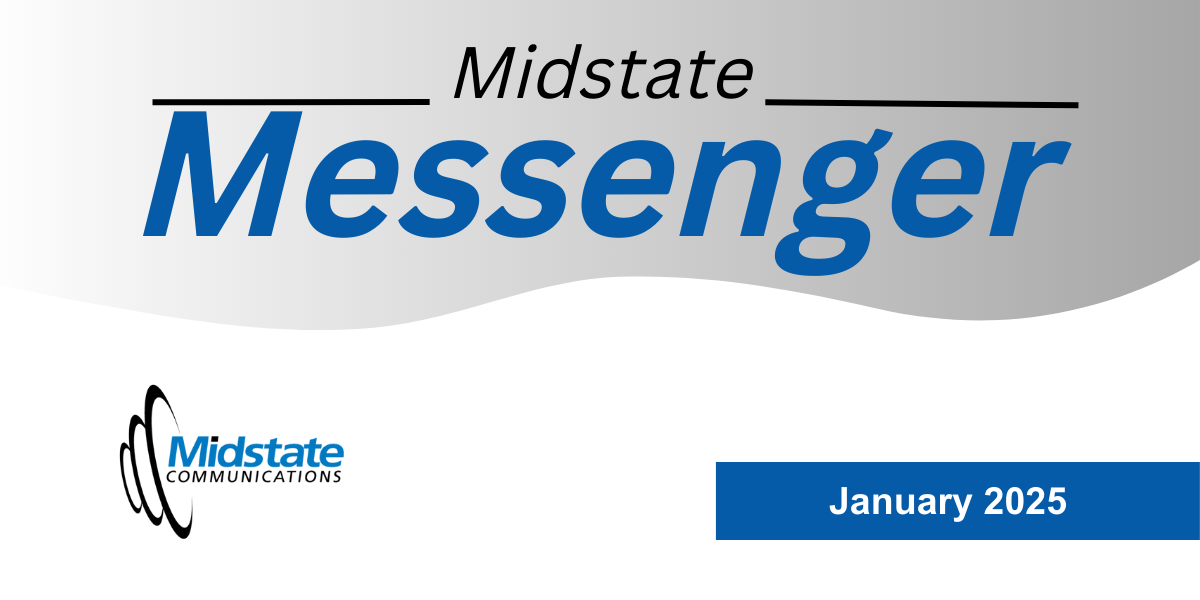 The Messenger - February 2023
– By #Midstate

Midstate has a new app you will LOVE to use! We are excited to share our new eBill app for you to view your Midstate invoice on! You can pay your bill anytime from anywhere! Find the step by step instructions in this Midstate Messenger! The Midstate Board of Directors is pleased to announce that we will distribute (7) $750 scholarships to high school seniors. Find out the application deadline and requirements inside this month's Midstate Messenger!
Click here to read the February Midstate Messenger!
---
Last Modified: