You are here:
About Us
Since 1952 Midstate Communications has proudly serviced the communication needs of central South Dakota. Headquartered in Kimball, SD, we currently service nearly 5,000 access lines in eleven (11) exchanges.
During the half-century of service we have provided times have changed with our personnel, technology, and customer needs and wants.
Midstate Communications is dedicated to keeping up with the times to provide our customers the best service, and the best technology possible.
Our employees are dedicated to providing top quality services and products to our customers because they are our neighbors, friends, and family. We are committed to providing communication services to Central South Dakota because like our customers, it is the place our team calls home.
STAFF
Management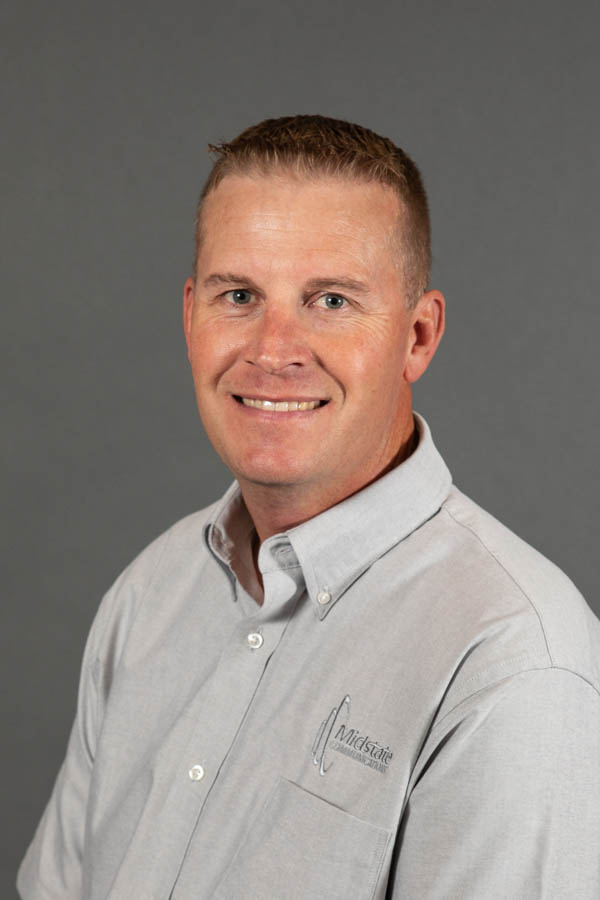 Lantz Brennan
Plant Manager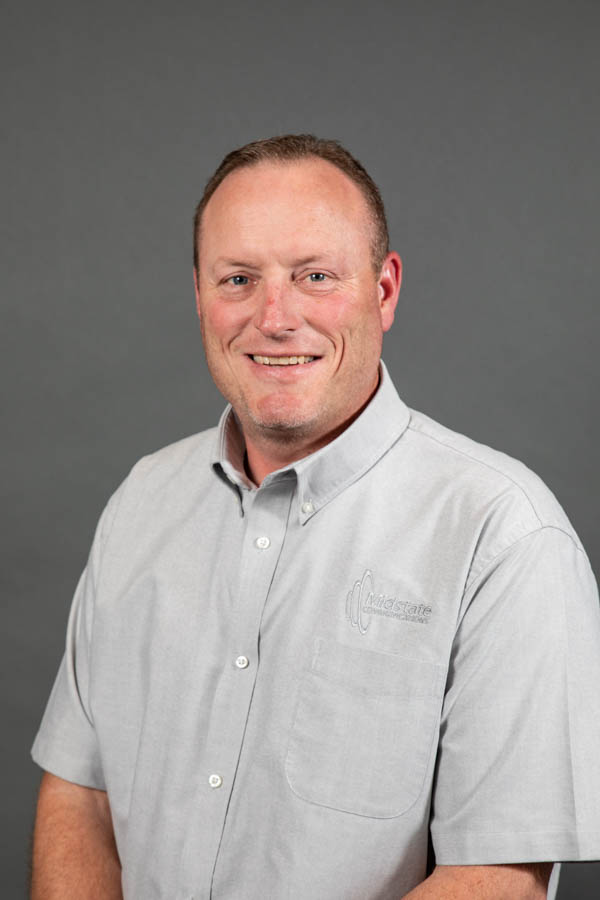 Chad Mutziger
CEO/General Manager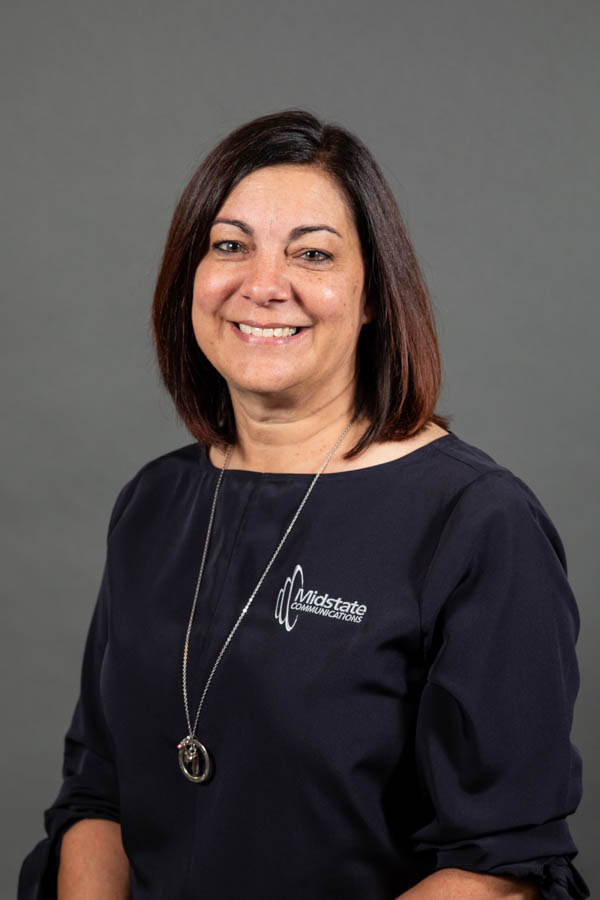 Kathy Taylor
Office Manager
Customer Service and Accounting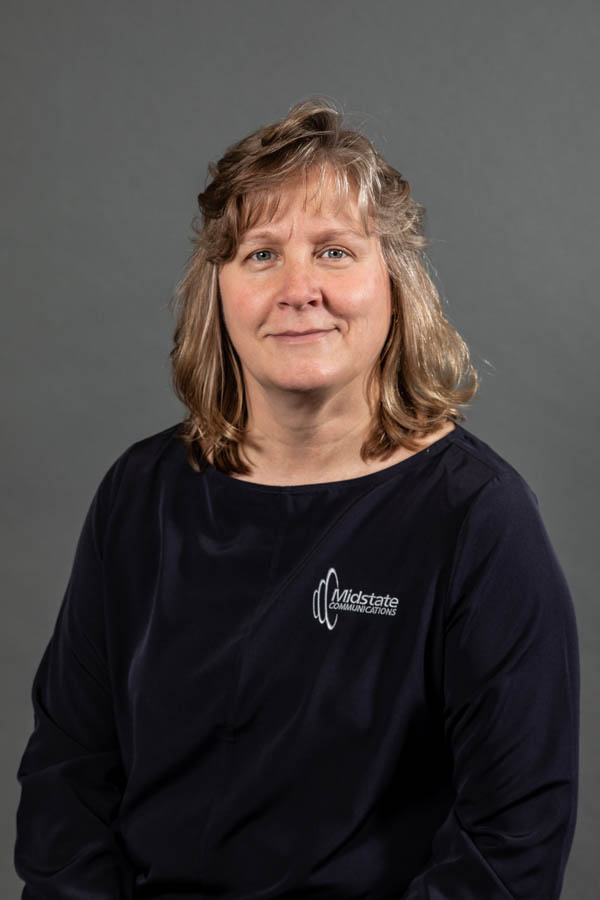 Brenda Ashley
Billing Clerk
Janell Basting
Customer Service Representative
Cheri Eimers
Customer Service Representative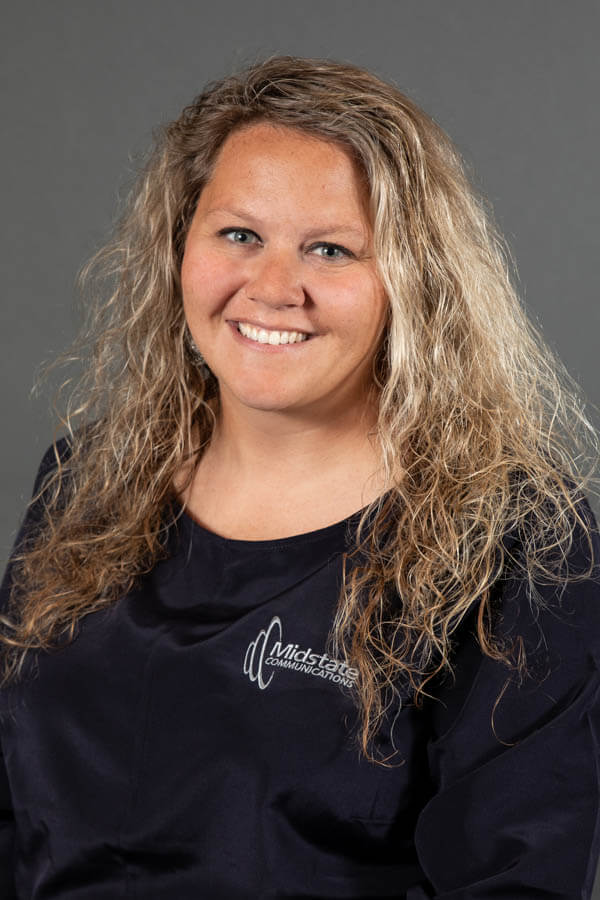 Kendra Hamiel
Customer Service Representative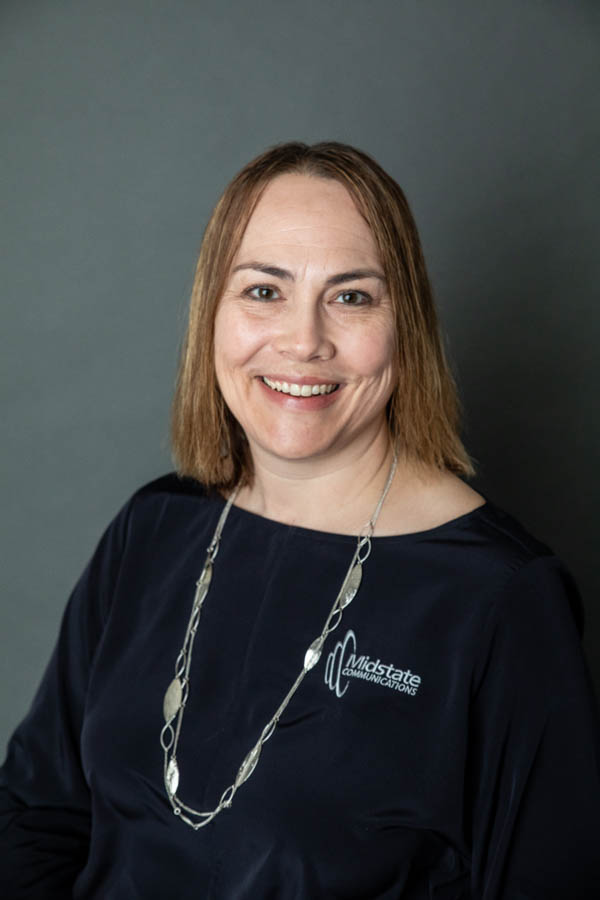 Lori Lafferty
Marketing/Member Relations Specialist
Janet Thomas
Bookkeeper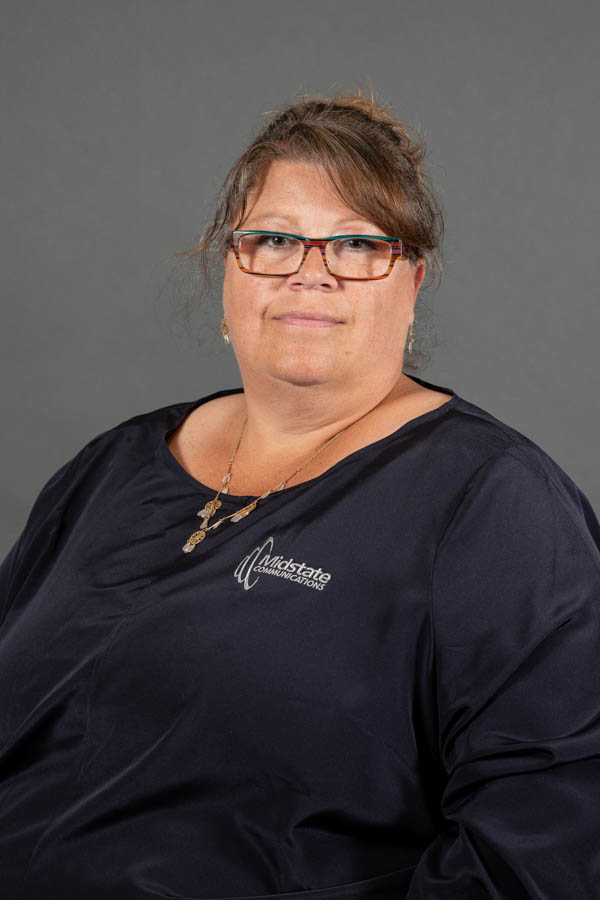 Tammy Walsh
Bookkeeper
Outside Plant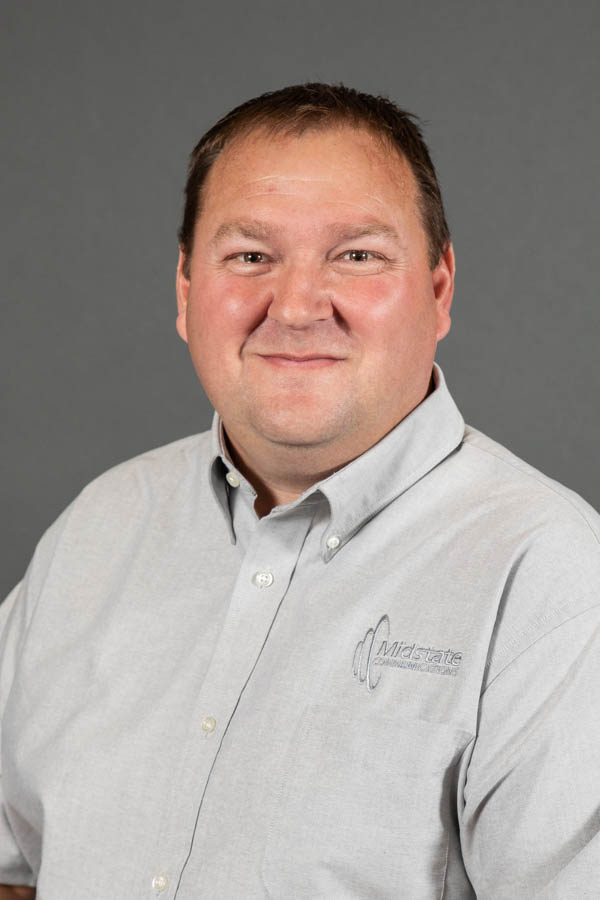 Zac Bass
Central Office Technician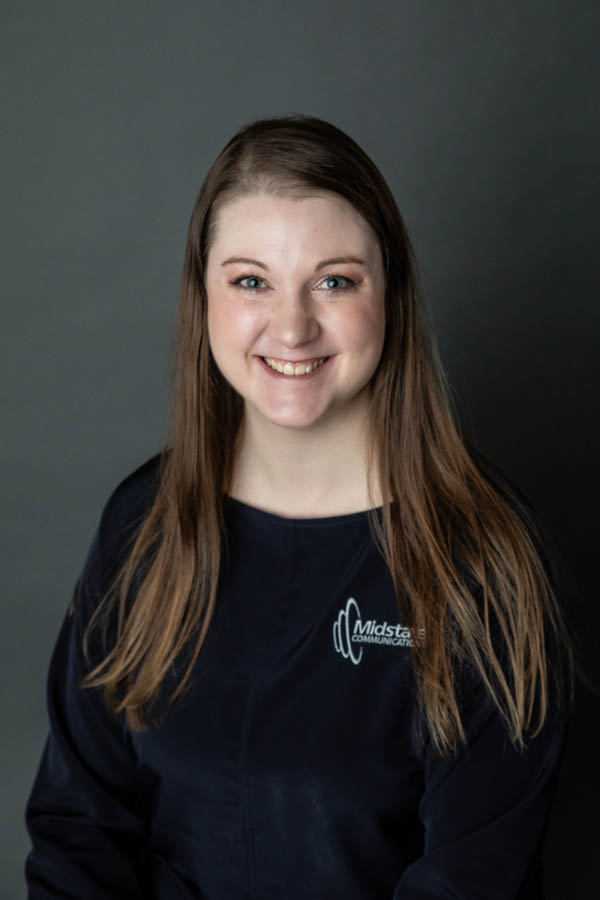 Emily Blasius
Internet Telephone Support Specialist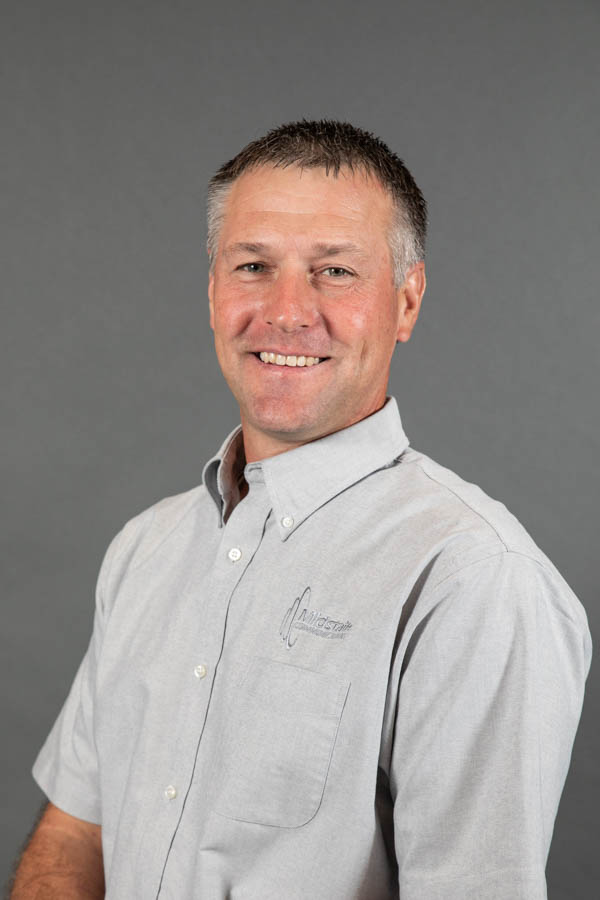 Jamie Bosworth
Central Office Technician
Terry Bush
LAN Technician
Geoff Derdall
Telecommunications Technician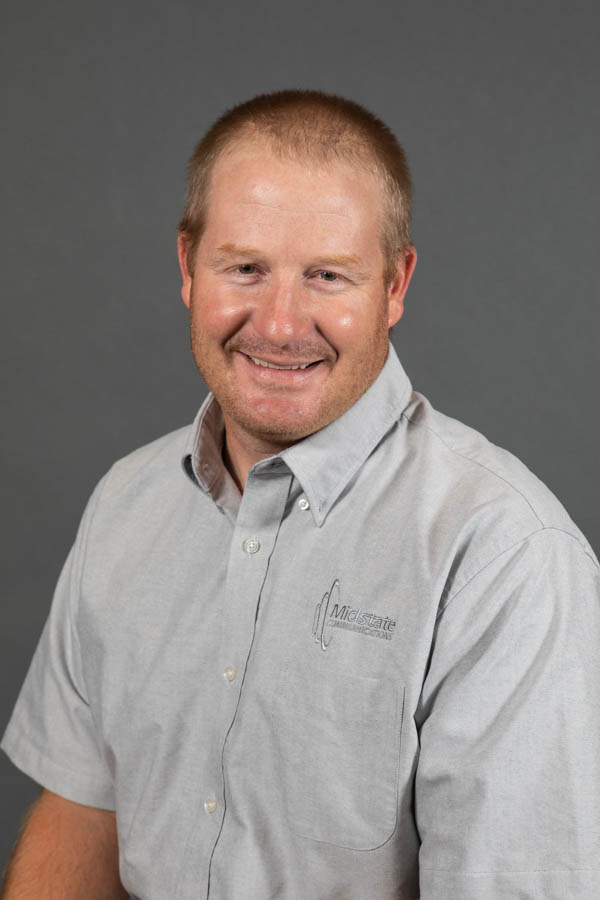 Cory Eimers
Telecommunications Technician
Travis Janish
Central Office Technician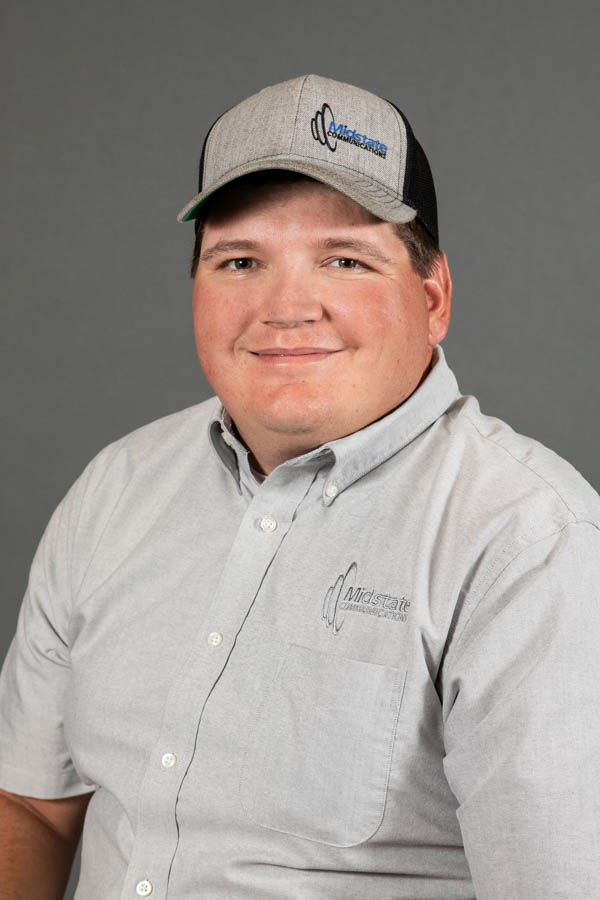 Andrew London
Telecommunications Floater Technician / Construction Coordinator
Teresa Olson
Dispatcher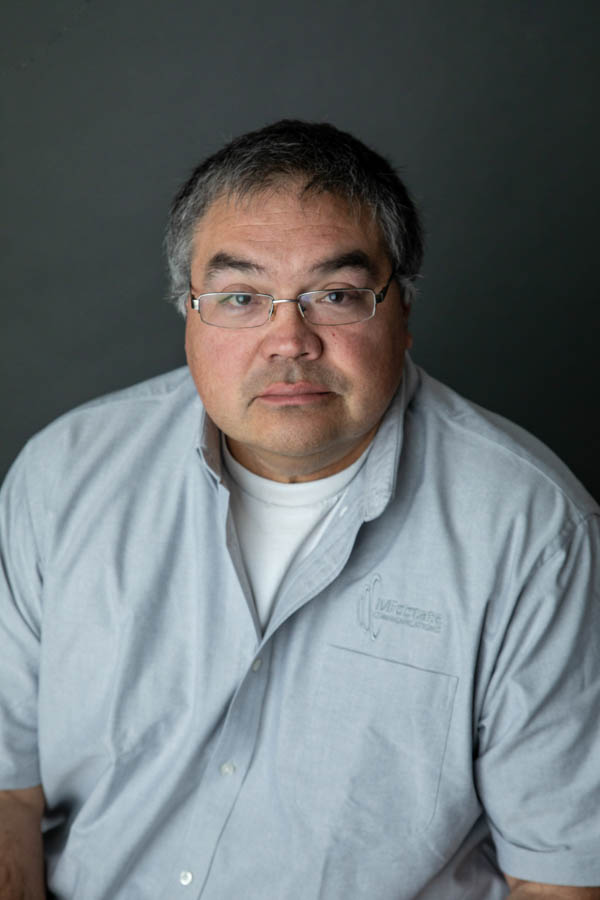 Brian Peterson
Telecommunications Technician
Hayden Plamp
Telecommunications Technician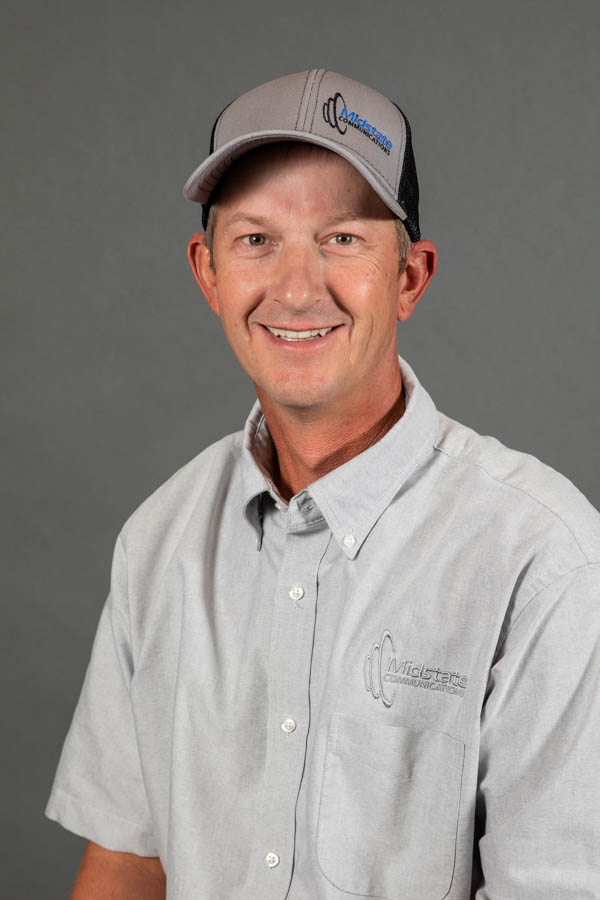 Bill Shepherd
Telecommunications Technician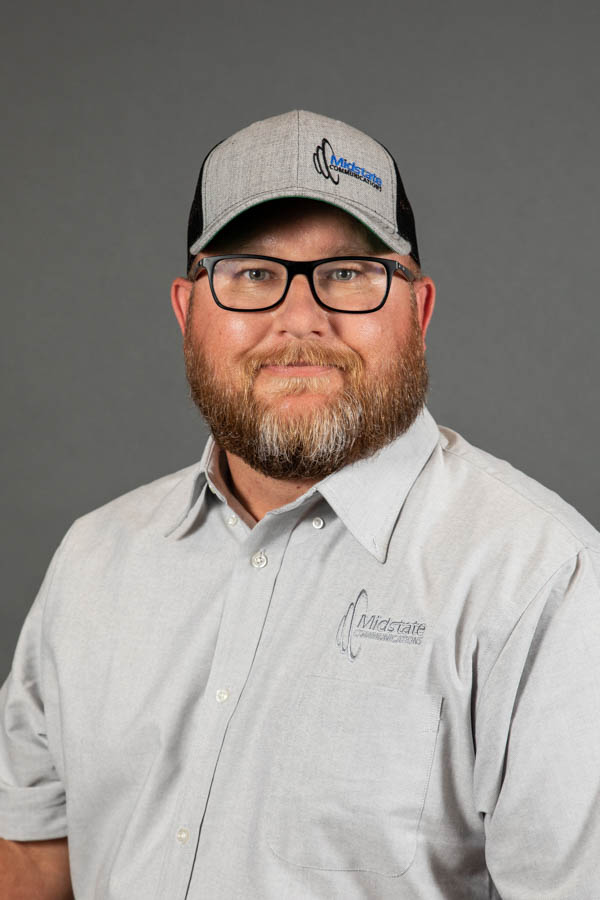 Beau Van Genderen
Telecommunications Technician