You are here:
Managed Wi-Fi + Wire Maintenance
---
Get the coverage of Managed WI-FI + Inside Wire Maintenance for just $8.95 per month

Midstate Communications has paired up two of our services — Managed Wi-Fi and Inside Wire Maintenance — for one low monthly cost. This combination covers virtually all of your connectivity, both wireless and wired, so you can focus on using the technology and leave the troubleshooting and repair to us.

Here's what you get for $8.95* per month:
Managed Wi-Fi including installation (with a separate guest network if requested), router, connecting up to four devices, and ongoing account management


Inside Wire Maintenance including service repair appointment and repairs of covered inside communications wiring
To get started, call Midstate Communications at 605-778-6221.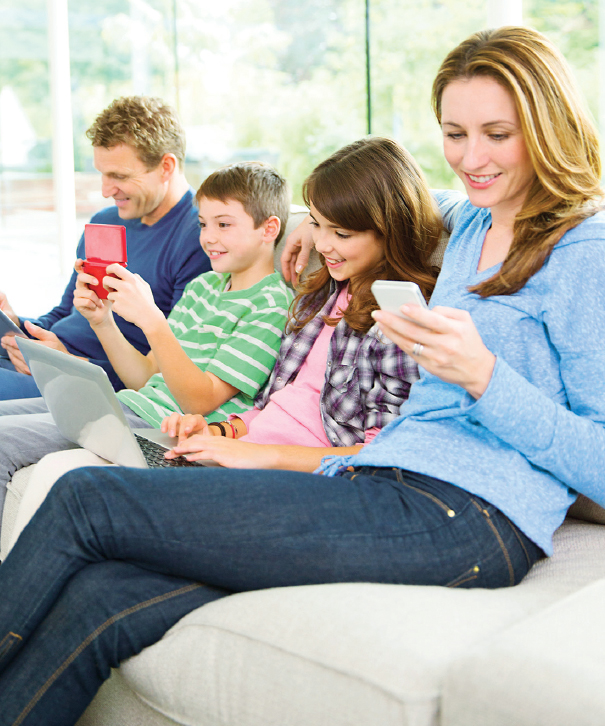 ---
---
Wi-Fi is no longer an optional "extra" for most homes and businesses.
It has become a critical component of connectivity. Just think about the number of wireless devices being used by your family members or employees including laptops, tablets, and smartphones. You need a wireless connection that is reliable and secure, and consumer-grade Wi-Fi access points are no longer adequate to meet the needs of most environments.

Managed Wi-Fi from Midstate Communications is your local answer to the challenges wireless connections
in homes, farms, retail stores, office buildings, restaurants, and more. The first step is to contact us. We'll conduct a site survey of your location and you get it all with Managed Wi-Fi:
Predictable Wi-Fi performance
Ease of deployment and scalability
Local service and support
Extended range and coverage
Enterprise-grade equipment
---
Secure and Cost-Effective Solution
Our team of professionals manages equipment firmware updates for the latest enhancements and security. With your low monthly fee, there is no huge upfront investment in Wi-Fi equipment. We maintain and enhance the service for you, so there are no surprise costs for maintenance, upgrades, or replacements.

Worry-Free Installation
Midstate Communications will work with you to optimize your wireless network, ensuring that your router and access points are placed in an area which will give you the most effective connection to the wireless devices you use.

Flexibility to Meet Your Growing Needs
The flexible infrastructure can grow as the needs of your business or family grows. Need additional coverage?
Cloud-Based Management
Your wireless network is at our fingertips with our cloudbased management portal. This gives our technicians real-time data on your access points, coverage areas, connected devices, data usage per device, and more.

Ability to Accommodate Visitors
Easily add a guest network to keep your business and customer traffic separate and highly secure.

Local Technical Support
You get help when you need it from a local company that you know and trust.
---
Inside Wire Maintenance gives you peace of mind
When you have Inside Wire Maintenance from Midstate Communications, you can avoid worrying about costly and unexpected repair charges. This plan covers the cost of troubleshooting and repair of professionally installed inside communications wiring for cable TV, telephone, or Internet services. Inside Wire Maintenance does not cover alarm, electrical, and customer-installed wiring; customer-caused damage/abuse; or new jack or wiring installs.
---
*A 24-month agreement is required for Managed Wi-Fi + Inside Wire Maintenance. Additional equipment and installation may be required. Listed price requires Managed Wi-Fi to be combined with Midstate Communications Internet service.